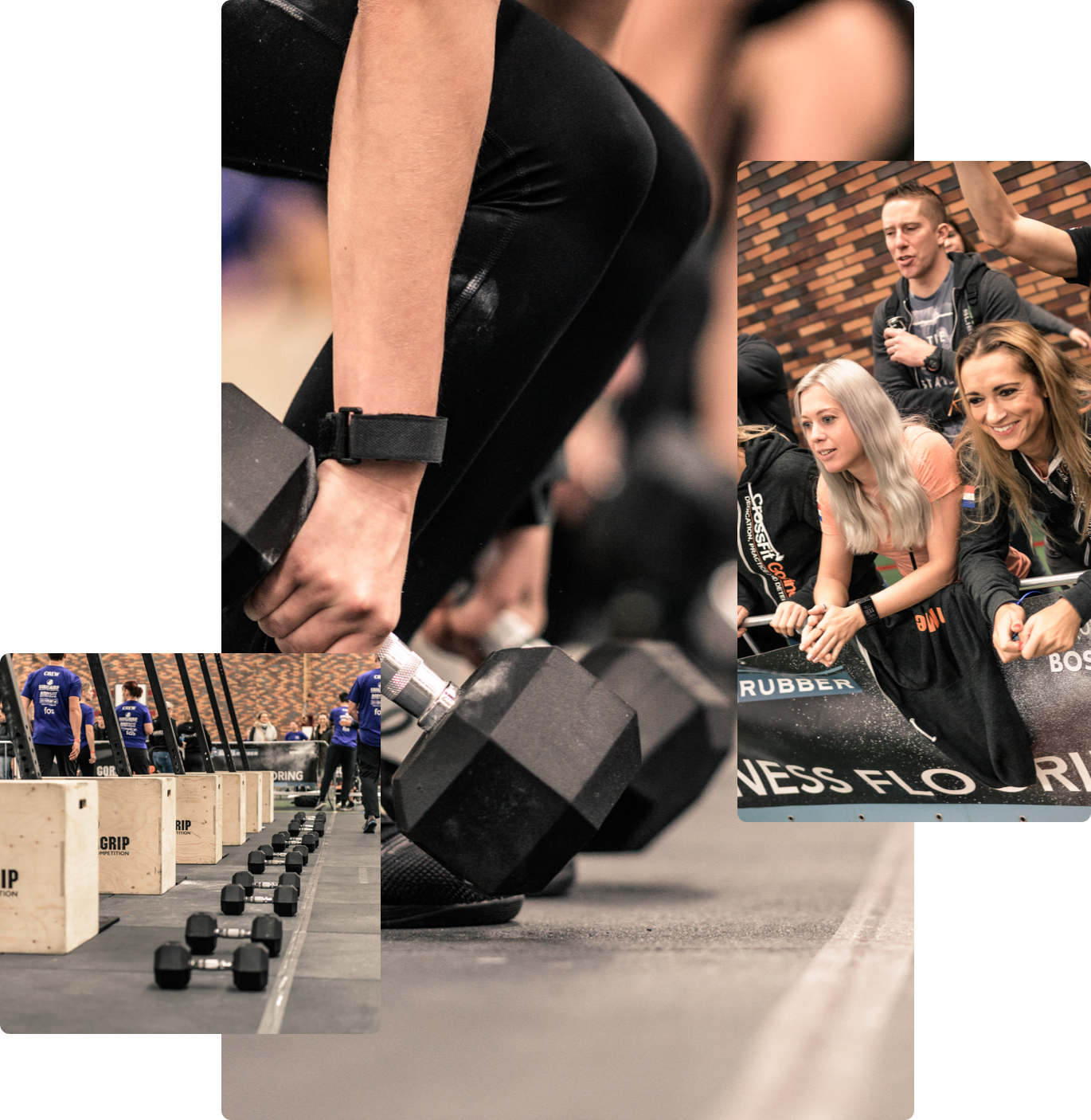 The only competition that really matters
Placement
With the Placement Event every athlete is placed in one of the six divisions. This Event is the same for all athletes and is the first score on the leaderboard. The better your score, the higher the division that you are placed in.
The other four Events will be adjusted to the level of your division. On the leaderboard, you'll only compete against the athletes in your division.
The Placement Event for season 5 will be from October 7th 2021 until November 4th 2021
The only competition that really matters
6 months
Placement Event 1 – 7 october t/m 4 november 2021
Event 2 – 2 t/m 8 december
Event 3 – 6 t/m 13 january 2022
Event 4 – 3 t/m 10 february
Event 5 – 3 t/m 10 march
Summergames – 21 & 22 may 2022
Battle live against your opponents
Live event
The top 40 athletes of each division will be invited to the live Summergames in 2022. For the Teens Division, this will be the top 20.
If you want to compete for the prizes or to join the Summergames, you have to film all your workouts and add the link with your score. Without a video you will not be invited!
Fair divisions at your own level
6 Divisions
The competition has 6 divisions:
– Platinum
– Gold
– Silver
– Bronze
– Iron
– Teens
With the Placement Event all athletes will be placed into a division. You can't choose yourself.
After the Placement Event, each division will get their own leaderboard and their own version of the Events.
All athletes who are 12-15 years old will automatically be placed in the Teens Division.
The Teens Division
Are you 12 – 15 years old?
For the young athletes, there is the Teens Division: one division for all teenagers. Are you 12-15 years old? Then you can buy a Teens-ticket with permission of your parents. Teens will get their own version of the Events and will be on the Teens Leaderboard.
Finding the Fittest box
Box League
Also this year we aim to find the fittest box in the Box League! During 5 events you'll collect points for your box. The more participants a box has, the bigger the chance of becoming the fittest. The prizes of the Box League will be announced soon. Check the rules in our Rulebook.