The only competition that really matters
Join.
Compete.
Win.
A competition with a season of 5 online & 1 live event.
A full season with every month two workouts in your own box.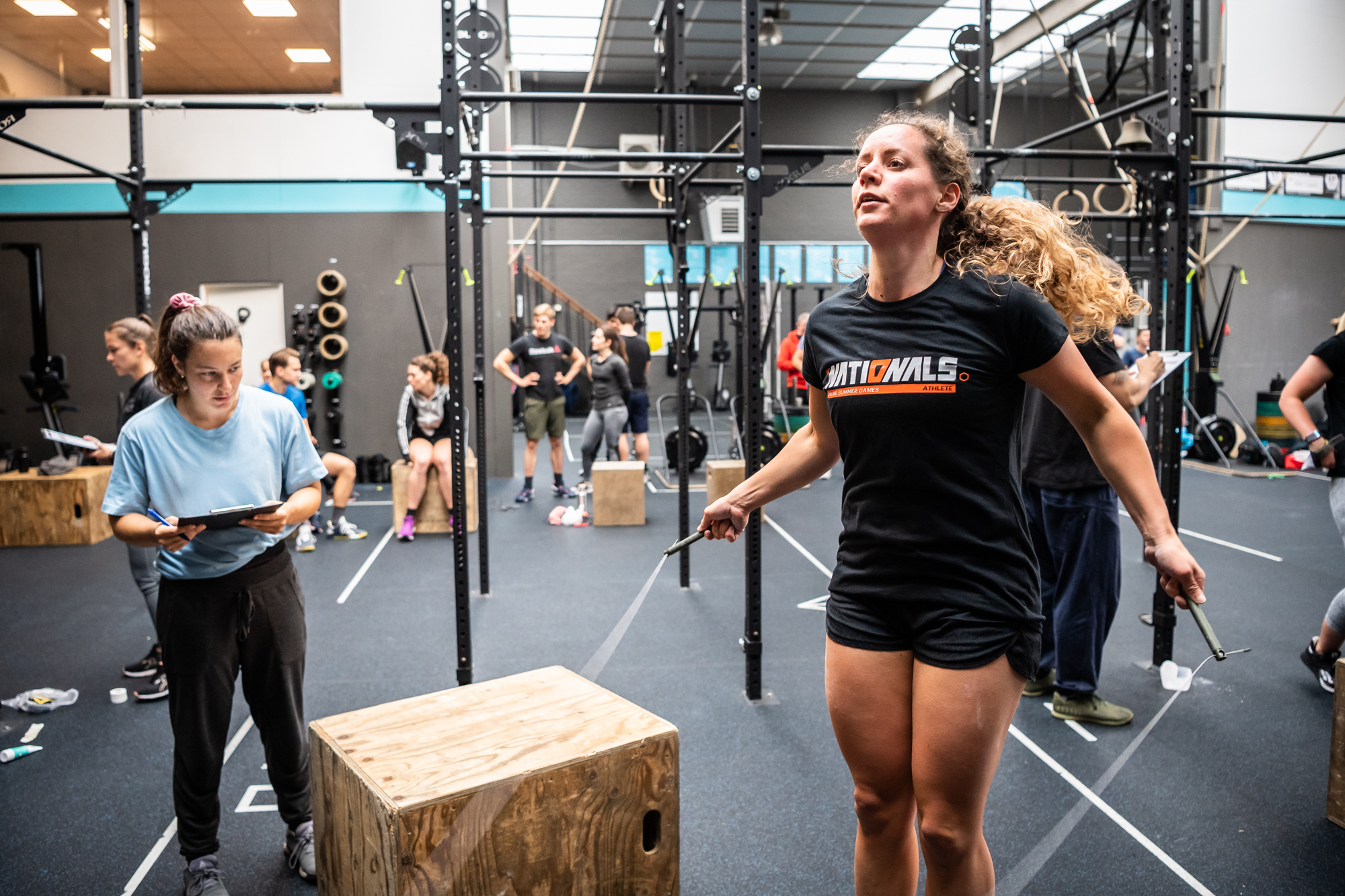 Fair divisions at your own level
6 Divisions
The competition has five different levels to play:
– Diamond [new]
– Platinum
– Gold
– Silver
– Bronze
– Iron
By the first Placement Event, you will be placed into one of the 6 divisions, You can't choose!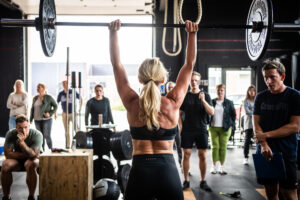 Search for the Fittest
6 months
Season 6 runs from Sept until May. Every month one event with two workouts!
Placement Event 1 – Sept 8 – Oct 6 2022
Event 2 – Nov 3 – 10
Event 3 – Dec 1 -8
Event 4 – Jan 5 – 12 2023
Event 5 – Feb 2 -9
Summergames at Dekker, Zoetermeer on April 15 & 16th 2023.
Welcome at the Summergames
Live event
The best athletes of each division after the online events will be invited to the live Summergames at Dekker, Zoetermeer on April 15 & 16th 2023. The number of athletes per division will be based on the total number of athletes in each division. More athletes = more finalists in that division.
All athletes will compete 1 single day and will receive 3 workouts. The Diamond Division will compete on both days and performs 4 or 5 workouts. All athletes will receive a personalized name tag.
Tickets
Athlete tickets: 1-day adult divisions €65,-, Diamond division €85, Teens/Youngsters €50
Spectator ticket weekend pre sale: €15,-
Spectator ticket 1 day pre sale: €10,-
Tickets at the door: €15,-/day
Kids <16y have free entrance
The division for teenagers
12 – 17 years old
For the young athletes, there are two special Divisions: Teens & Youngsters Division. Are you 12-17 years old? Then you can get a Teens-ticket with permission of your parents.
These athletes can choose between the Teens and Youngster division, based on their level:
Teens: dumbbell 10/5kg, single unders, knee raises
Youngsters: dumbbell 15/10kg, double unders, toes to bar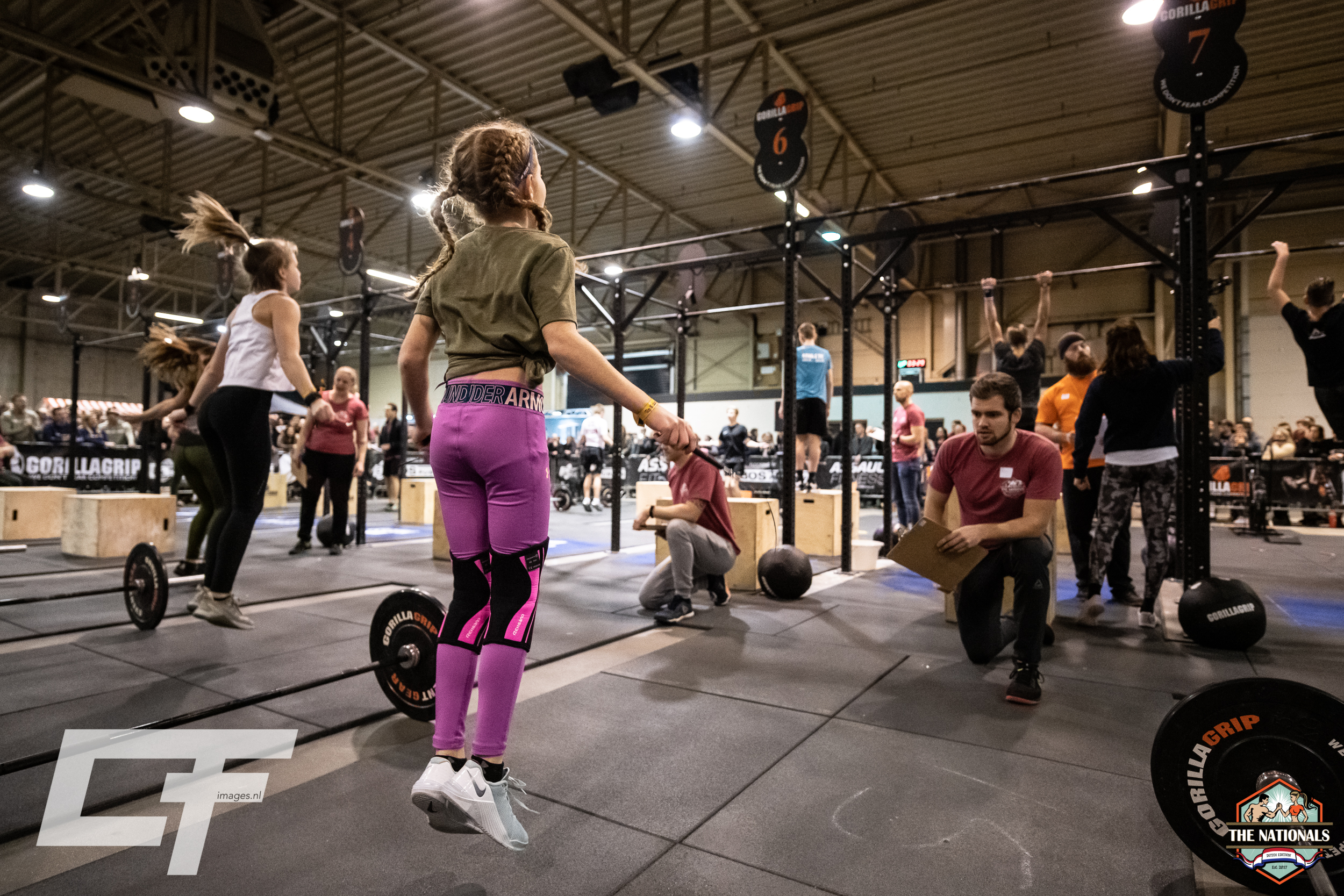 The division for Special Athletes
Adaptives
Season 6 is going to include Adaptive Divisions. After registration, athletes need to get a classification by WheelWod. This will place them into the right division. The Adaptive division includes 4 Events. The best athletes in each division will be invited to the live finals at Dekker, Zoetermeer on April 15 & 16th 2023.
– Upper Extremity 1 Point of Contact
– Lower Extremity 1 Point of Contact
– Upper Extremity 2 Points of Contact
– Lower Extremity 2 Points of Contact
– Seated Athletes (with hip function)
– Seated Athletes (without hip function)
– Seated Athletes (without abdominal function)
– Neuromuscular Minor
– Neuromuscular Major
– Sensory Vision & Hearing
– Short Stature
– Intellectual