Triplets.
Something new is coming!
Join The Nationals Triplets with your friends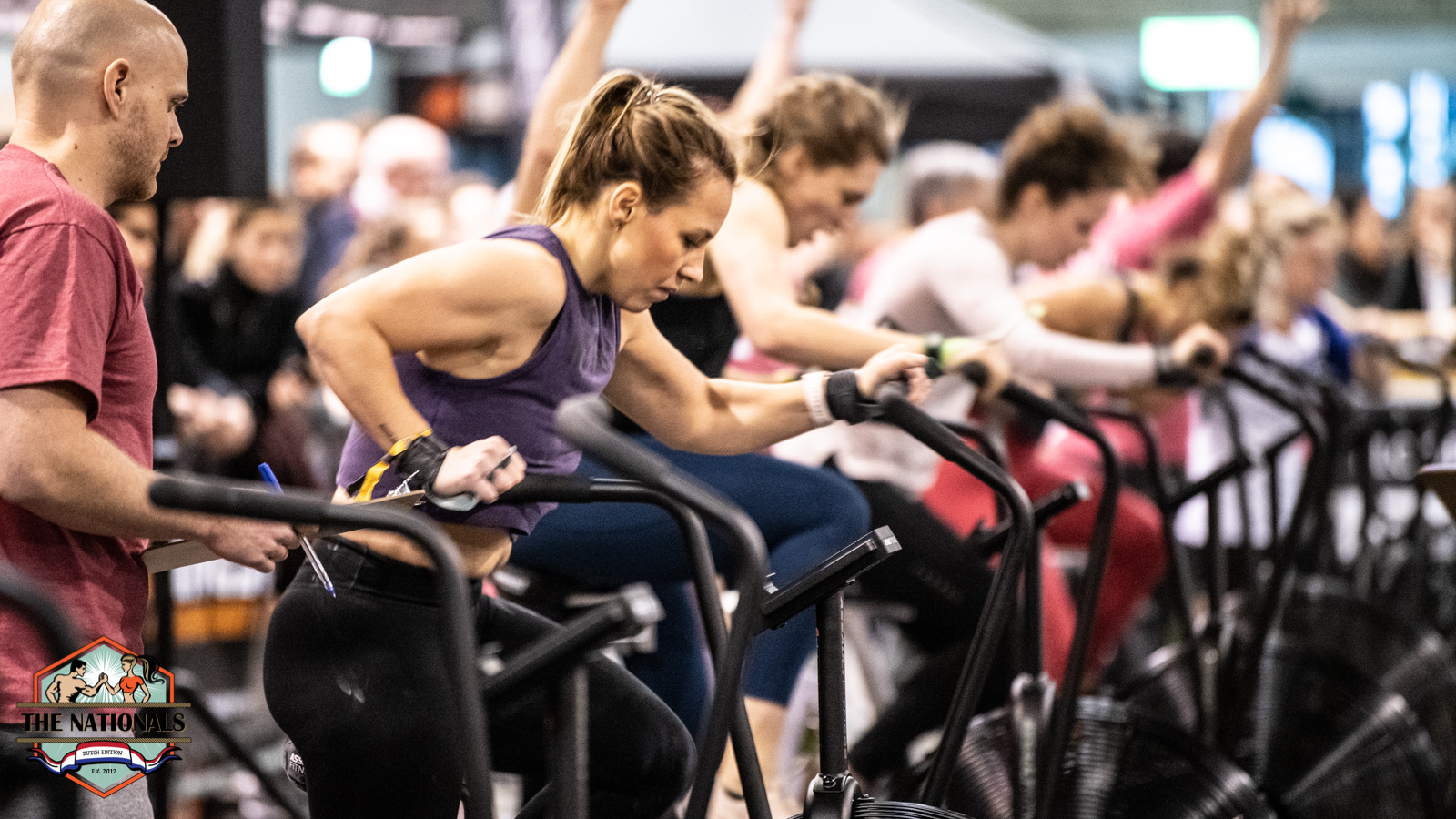 DAYS UNTIL THE TRIPLETS PLACEMENT
Something new
TRIPLETS
In 2022, we're launching The Nationals Triplets. This is a competition with 3-person teams. Just like the individual season, there will be 2 placement events to place the team in the right division. For the teams, there are three divisions:
– Blue Division
– Red Division
– Black Division
All workouts need to be done as a team. Teams will consist of 2 Males + 1 Female or 1 Male and 2 Females.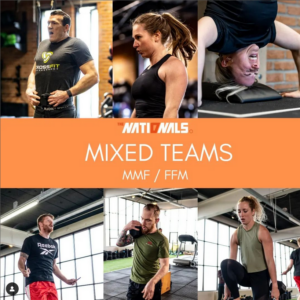 4 Events
Placement, Workouts & Finals
After the placement events, there will be two more events at your own level. Each division will get their own leaderboard. The best teams after 4 Events will be invited to the Live Triplets Finals that will take place at Het Ravijn, Nijverdal at September 3&4th.
Placement Events: June 2nd till June 13th
Division Events: June 17th till July 4th
Finals: Sept 3rd & 4th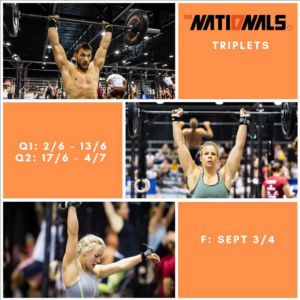 Live @ Het Ravijn
We need crew!
No competition without an amazing crew! The Finals will take place at Het Ravijn, Nijverdal at September 3&4th, and we are looking for:
– Judges
– Equipment
– Front Office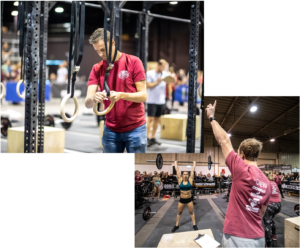 You own level
Requirements
Each team member must be able to do:
– Dumbbell Movements 15/10kg
– Box Step Ups 60/50cm
– Single Unders
– Hanging Knee Raises
– Barbell Movements 30/20kg
– Wall Balls Light 9/6kg
– Row
These are the minimum requirements. If you can do more skills, weights etc, you'll end up in a higher division.